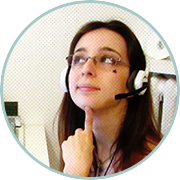 My name is Marianne BRISY. I am french 32 years old 3D CG artist modeller / animator and UI graphic artist.
I worked in many 3D domains as video game, cinema, design, advertising market, etc in companies like Ubisoft, Digital district, Buf,…
I got my 3D graphic Degree with grade B end of 2009 after completing art school during 6 years.